CHONGQING - China's "Go West" strategy, launched just before the country's entry into the World Trade Organization in 2001, has been a milestone in the nation's economic development.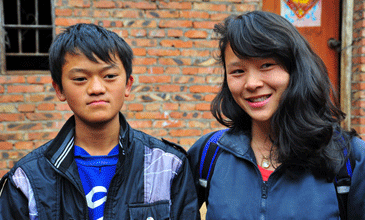 After six months of searching, a 21-year-old woman from the United States is now awaiting the results of DNA tests that could prove she has found her biological parents.
The second "Tossing Bags Carnival" will be launched in Jiangcheng for the purpose of "building a beautiful and harmonious life together with friends in the neighboring countries" on Dec 9.
KUNMING - It was a Friday morning and two lovers were going through a heart-searing breakup.
YILIANG, Yunnan - Thanks to an innovative policy by the provincial government of Yunnan, residents of Daxueying village, Yiliang county, can have their farmland secured even as the country's fast industrial development takes up much of the land.
Qin Guangrong has been appointed secretary of Yunnan Provincial Committee of the CPC.
YINGJIANG, Yunnan - Since June, Duan Zhanxian and her family have lived in a large temporary settlement.
China will further relax a ban on the use of low-altitude airspace in 2012 on a trial basis, air traffic authorities said Thursday.